The sun is RISING!!!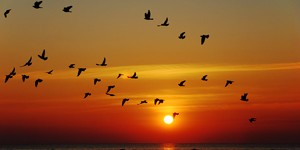 The sun is rising on House of Seven Pillars. With twenty eight years experience in the combined fields of volunteer counseling ministry, marriage and family therapy, professional counseling, and spiritual coaching and prayer ministry, God is calling me to step out in faith with others and "Enlarge the place of my tent!" (Isaiah 54:2)

Typically a minister is employed by a church or non-profit ministry. Over the past 17 years I have funded this ministry primarily by fees and subsidies from my own private practice. In the last five years some wonderful people have helped with occasional donations. I am now inviting the extended body of Christ to join me in this ministry. Together we can join together in prayer, ministry, collaboration and mutual support to reach God's highest calling to set people free in the name of Jesus Christ.
There are many spiritual gifts and talents among us. By combining our wisdom, prayer and support, God can raise this ministry to its highest level of success. As Jesus told His disciples, "The fields are ripe, but workers are few."
Together in Christ we can move mountains. Those mountains might be right here in Minnesota, or the uttermost reaches of the world. God will do His part as we do ours. We will listen and obey His voice.
I pray blessings and prosperity upon all who participate in this ministry. As for me and my house, we will serve the Lord and trust God to supply all our needs. The best place to find ourselves is in God's hands, wouldn't you agree?
Please call me at 763-227-3431 to learn more. You will be blessed!
Thomas Isaac Berscheid, MA, LMFT
Certified Life Coach
© 2015 all rights reserved