. . . Serving at Verus Community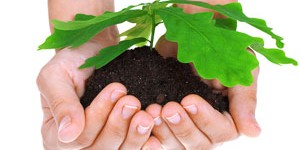 Tom has been invited to join the team at Verus Community!
This is an urban missionary opportunity that includes raising funds to provide spiritual coaching and mentoring to the men and leaders at Verus Community.
                                                                                                   Planting "Oaks of Righteousness"  (Isaiah 61:3)
By Thomas Isaac Berscheid
In this busy life, who has time to plant an oak tree — to break up hard ground, prepare the soil, plant seeds, water and care for young trees.
This is how Verus Community works. Through a special process men are gleaned by God to grow into "oak trees."  As we know, each oak tree can produce a million acorns. In every acorn lies a potential forest!
Not everybody is called to serve directly in an intensive ministry like Verus Community, yet through your financial gifts you can serve in a way that others cannot. Your support goes directly to rebuild men's lives and their families. A double portion, shaken down and overflowing!
Faithful sponsors allow Tom Berscheid to provide spiritual coaching and direction to the men and leaders at Verus Community. Tom's capacity to serve is proven by over two decades of volunteer work, spiritual coaching ministry, and professional counseling services. If you want to see more about Tom's professional and ministry services please go to:   BerscheidCounseling.com
What is "Verus Community" and its Ministry House?
The work of Verus Community began in 2003 as a partnership with the Salvation Army Adult Rehabilitation Center (ARC), a long-term residential men's treatment facility in downtown Minneapolis. Kent Garborg and others began by teaching, mentoring and generally serving these men in a variety of ways. His ministry within this Salvation Army facility has continued to flourish over the past 12 years. It commonly reaches over seven hundred men per year with the message of transformation through Jesus Christ.
Early on in the ministry Kent saw a need to provide a more focused approach to the work and purchased a five-bedroom home in Golden Valley, MN. There they provide transitional living for a limited number of men at a time – men who are willing to spend a minimum of one to three years focused on their development as disciples of Jesus Christ. The Ministry House has housed over sixty men over the past 12 years. Radical transformation occurs as friendships and mentoring occur to develop these men into all they can be in a sober life free of addiction.
The Heartbeat of the Ministry House …

Members of the Ministry House must be willing to humbly submit to each other as well as authority, actively engage in fellowship, regularly attend church, maintain sobriety, work and provide some type of service in the community. Various components of ministry include:
Spiritual Growth
•  develop a sense of purpose; fellowship; Bible study & reading; serving others
Personal Development
•  Assessment of personality, vocational / career and spiritual gifts
•  Develop a life plan with goals and objectives
Mental & Emotional Health
•  12 Step process
•  Intensive 4th & 5th Step recovery process including confession, repentance, healing and reparations where possible according to 12 Step and Scriptural mandates.
•  Personal relationships with God, self; friends, family and significant others
Physical Health
•  diet; exercise; sleep; medical management
Financial Responsibility
•  developing a budget; managing debt; learning to save; give and spend wisely
Tom Berscheid, MA, LMFT, LPC
Certified Life Coach