. . Ministry at The Blessing House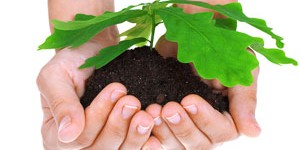 Thomas Berscheid has been invited to
serve in ministry at The Blessing House!
This is a missionary appointment that requires raising my own funds.
Please read this proposal and pray for God's Spirit to guide you in your decision.  God bless you!
______________________________________________
The Blessing House
By Thomas Isaac Berscheid
Drawing from extensive personal, professional and ministry experience, Tom's desire is to help people heal quickly in the power of Jesus Christ. Tom's ministry at The Blessing House will be spiritually focused, rather than clinical. His ministry is established on Biblical and Spirit led healing from a distinctly Christian perspective.  Much of Tom's work involves helping people become aware of spiritual dynamics in their lives, making sense of inner and outer challenges, and putting it all together so that a person or couple can succeed in Christ.
"My desire is to see people enjoy the fullness of the
Lord Jesus Christ—cleansed and set free—to become
everything God intends us to be."

Please call Tom directly at 763-227-3431 for a confidential interview.

________________________________________
How can a no-cost ministry like House of Seven Pillars
survive and thrive at The Blessing House?
Is takes time, prayer, effort and finances.  The Apostle Peter wrote:

Offer hospitality to one another without grumbling. Each of you should use whatever gift you have received to serve others, as faithful stewards of God's grace in its various forms. If anyone speaks, they should do so as one who speaks the very words    of God. If anyone serves, they should do so with the strength God provides, so that in all things God may be praised through Jesus Christ. To him be the glory and the power for ever and ever.  Amen.   (1 Peter 4:9-11).

We each have unique gifts and talents in the kingdom of God. Yet, not everybody is called to serve directly in a healing ministry. However, by offering your financial gifts, or becoming a funding partner you can be directly involved in a tangible way that others cannot. You can be certain your financial support goes directly to rebuild the lives of individuals, couples and families. Jesus said, "Give and it shall be given to you. A double portion, shaken down and overflowing!" What a great opportunity!

If you want to see more about Tom's professional services please go to: BerscheidCounseling.com
Information on The Blessing House can be seen at TheBlessingHouse.org
God bless you!
Tom Berscheid, MA, LMFT, LPC
Ordained Minister, Certified Life Coach
_________________________________________________________
The Blessing House – Funding Details

Donations will underwrite the role of Tom Berscheid at The Blessing House.
The initial goal is to raise $2250 per month to fund the ministry provided directly to recipients coming to The Blessing House. This missionary appointment will involve providing numerous forms of Spiritual Coaching and Prayer Ministry, including the following tasks:
•   Individual & Couples spiritual coaching and mentoring
•   Discipleship involving deep repentance and forgiveness work
•   Advanced 4th and 5th Step reparations if needed
•   Monthly meetings & updates with co-facilitators at the Blessing House
All contributions will receive a tax deductible receipt from my ordination body, International Ministerial Fellowship, a 501 (c) 3 non-profit organization.
God bless you and your desire to help God's people!
Tom Berscheid
Tom Berscheid, MA, LMFT, LPC, Ordained Minister
BerscheidCounseling.com    HouseOfSevenPillars.com
_________________________________________________________
Contribution Form:
YES!  I want to support House of Seven Pillars and provide for Tom Berscheid as a missionary to The Blessing House.
NOTE:  To receive a Contribution Form please email:  Tom@HouseOfSevenPillars.com  or

call Tom directly at 763-227-3431 for personal prayer and a discussion about this ministry.
God bless you for your kindness!
_________________________________________________________________________________
 A final word:     If only …
Looking back 27 years on my own life, I can only dream of an opportunity like that offered at The Blessing House.
I wandered for years looking for a place to land. Broken-hearted and humbled in spirit, I searched in vain to find a personal mentor who might guide me into my new life with Jesus Christ. God finally led me to a dynamic teacher, and wonderful man of God, who through his love and kindness mentored me in the way a follower of Jesus Christ should go.
If I had experienced something like The Blessing House, and its relationship-styled ministry, I could have grown and matured much more quickly. Now I am being called to help others who need that same opportunity.
Please pray and consider joining me in this incredible mission. Your prayers and financial support will bless many people in the kingdom of God.
Tom Berscheid