Pride to Glory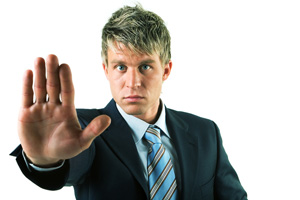 Many men are "broken" from circumstances in life – alcoholism, joblessness, poverty, living on the street, broken families and friendlessness. Any of these can reduce a man to a pitiful state. But his heart can still remain hard and untouched until he meets the God of glory. Catastrophic loss is not enough on its own. I've seen men throw away their jobs, careers, health, marriages, families, friends, everything but their pride. Only God can change a heart and humble a man's spirit. That is where true healing begins.
Consider the magnificent transformation of king Nebuchadnezzar found in the book of Daniel 4:36-37.
Now I, Nebuchadnezzar, praise and exalt and glorify the King of heaven,
because everything he does is right and all his ways are just.
And those who walk in pride he is able to humble.
I love that term, "King of heaven!" Nebuchadnezzar spent seven years on his hands and knees – eating grass and wandering around like a cow. When he finally acknowledged God above himself, his sanity was restored. His pride was finally broken and his spirit humbled. He exalted and glorified God and declared Him as the King of Heaven.
It takes a lot to break a man's pride. But God's love and mercy is more powerful than a stubborn heart. He could easily have destroyed Nebuchadnezzar, but He didn't. Though notorious for conquering Israel and leading the Jews into exile, God loved Nebuchadnezzar and gave him a second chance. Along with his sanity, he also received understanding that God is King over all the heavens and earth. That is incredible.
Proverbs says that a man's heart is like deep waters, but a man of understanding will draw him out.
Jesus specifically called twelve men who were willing and able, but had no teacher. He became "Rabbi" to fishermen, tax collectors and prostitutes. Using an intense relationship–styled ministry He reached into the inner core of his followers. Jesus went to the lost and lonely, the broken-hearted and disenfranchised. He hand picked a few men and grew them into "Oaks of Righteousness." That took time and energy – a commitment not many can make in this busy life. Who has time for relationships? Who has time to wait as God patiently brings forth His fruits of righteousness?
Yet with that commitment to a small band of men the entire world was changed forever – all history was radically shifted for all time.
This God of Nebuchadnezzar is the same, yesterday, today and forever. He shows mercy to all who ask. Whether it's been seven years of wandering or seventy. God is patient and kind to all who seek His face. Jesus is a Good Teacher, a "Rabbi of rabbis." And I have personally seen many men restored from deep issues of pride when they humble themselves to Jesus Christ. That is when true healing begins.
To God be the glory!
© Thomas Isaac Berscheid
July 11, 2012 all rights reserved