Spiritual Deliverance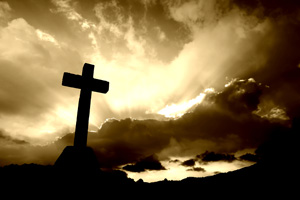 Deliverance is a controversial issue.  Even when Jesus Himself commanded evil or unclean spirits to get out, He was accused of driving out demons by the power of Beelzebub, the "prince of demons" or Satan.  Jesus explained that if Satan drives out [his own] demons, his house would be divided.  In other words, the accusations were baseless.  But for the benefit of those new believers, Jesus continued to teach:  
Every kingdom divided against itself is brought to desolation; and every city or house divided against itself shall not stand: And if Satan cast out Satan, he is divided against himself; how shall then his kingdom stand?  And if I by Beelzebub cast out devils, by whom do your children cast them out?  Therefore they shall be your judges.  But if I cast out devils by the Spirit of God, then the kingdom of God is come unto you.  Or else how can one enter into a strong man's house, and regain his possessions, unless he first binds the strong man?  And then he will win back his house.  He that is not with me is against me; and he that gathers not with me scatters abroad.  (Matthew 12:22-30)
Evidently not all deliverance is empowered by the finger of God; I've seen theatrical performances in casting out demons that looked incredible, yet totally void of God's love and power.  There is also no cookie cutter approach to deliverance.  As the disciples of Jesus soon discovered, not all evil or unclean spirits responded to their commands to get out — even if done in the name of Jesus!  His disciples certainly had the power to cast out demons, as proven by other events in Scripture.  Yet for some reason Jesus said "this kind" of evil spirit comes out only by prayer [and fasting].  (Mark 9:14-29)
So what was missing?  It seems that "prayer and fasting" goes beyond common understanding.  Some powerful forms of fasting do not involve food at all, but instead involve fasting from certain pleasures or means of comfort in this world.  Of course, fasting from food is Scriptural if done in the right spirit.  But again, its not a guarantee to force the hand of God into doing something we want — especially if it goes against free will of the individual or "rules" governing supernatural entities established by God.
For example, it seems apparent God will not act against human will.  So if a person harbors sin in their heart, no amount of prayer and fasting will break the power of Satan without humility, confession and repentance.  The legal grounds for sin and darkness must be broken.  In the case of children, that almost always involves parental intercession and accountability as well.  Of course, there are times when a person is rendered helpless under the power of Satan, and needs intervention before he or she can successfully repent from the stronghold.
However, though the mercy of God will carry a person as far as needed, he or she must earnestly desire this to happen — free will is always activated wherever possible! I cannot pray or "command" and evil entity out or away from of a person who naively or stubbornly holds onto hidden "benefits" gained by his or her agreement with evil.  Yet because of the mercy of God we all have hope.  His desire is that none should perish, and also that we should live a life of truth, freedom and fulfillment in the Lord.
If deliverance has become part of your journey, it is always wise to seek a trained minister with a proven gift of discernment, empathy and compassion for the sinner.  Without love, the apostle Paul says we are nothing more that a clanging bell — void of love and God's compassion, we are nothing.  God wants and expects more.  He wants power and compassion in His people.  Even in deliverance, we are instructed to overcome evil by doing good.  And with love all things are possible.
© Thomas Isaac Berscheid
August 22, 2011 all rights reserved